Sittingbourne Drop Kerbs
Posted by Admin on 15 September, 2010 in Blog, Portfolio | Comments Off

on Sittingbourne Drop Kerbs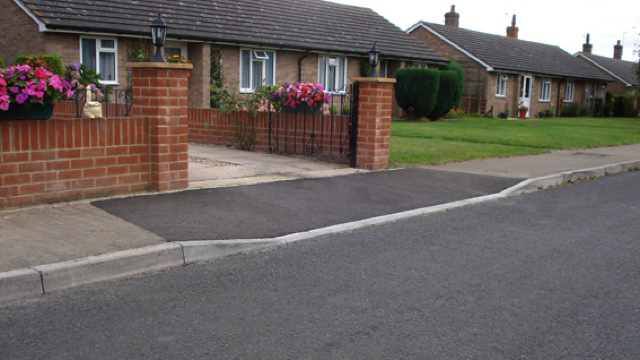 Sittingbourne Drop Kerbs
We are a Kent Highways Approved vehichle crossings contractor and one of only 10 Medway Vehicle Crossings (drop kerb} approved contractors in the county. That means that we are approved to put in a Vehicle Crossing (drop kerb) anywhere in Kent subject to the necessary consents.
This means that if your driveway contractor is not approved and you need a drop kerb putting in, they will have to sub-contract that work out to a company like ours that is approved – and that only means more aggravation and inconvenience to you, often ending up with inflated prices that you needn't have had by dealing with an approved contractor like us from the outset.
It is very important that you recognise the importance of getting the right company to do your job and we recommend that you check any firms accreditation out before you sign any contracts of work or part with any money. It is not uncommon for firms that are not approved to put in Sittingbourne Drop Kerbs to claim when pricing a job that they can put in your vehicle crossing only to find that when that time comes the firm takes a final payment from you and you never see them again or they say that they price the driveway and the drop kerb separately explaining that they will do the driveway first and then do your drop kerb upon completion of the driveway. You the unsuspecting customer then pay for the completed driveway only for the firm never to come back and do your vehicle crossing.
When sourcing any contractor to put in Sittingbourne Drop Kerbs you will have to make sure that they are a Kent Highways approved contractor to be able to do the work for you. You should also have a look at other work that they have done to make sure that everything is to your liking. Once you have found a contractor we suggest that you get a further two quotes for the work so that you know you are getting the best job for the best price. As a leading Sittingbourne drop kerbs contractor we can assure you of a proffesional service that you will be glad of, so give us a call and we will be happy to come out and give you a Free site Survey and price for your job
Examples of Sittingbourne Drop Kerbs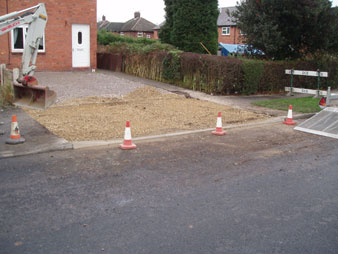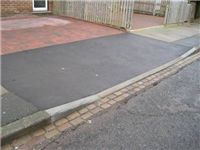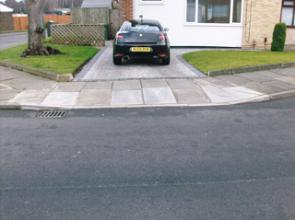 Standard Size For Sittingbourne Drop Kerbs

Don't worry, it's not just Sittingbourne drop kerbs we do – we cover the whole of Kent.