Kent Block Paving
Posted by Admin on 1 June, 2012 in Blog, Portfolio | Comments Off

on Kent Block Paving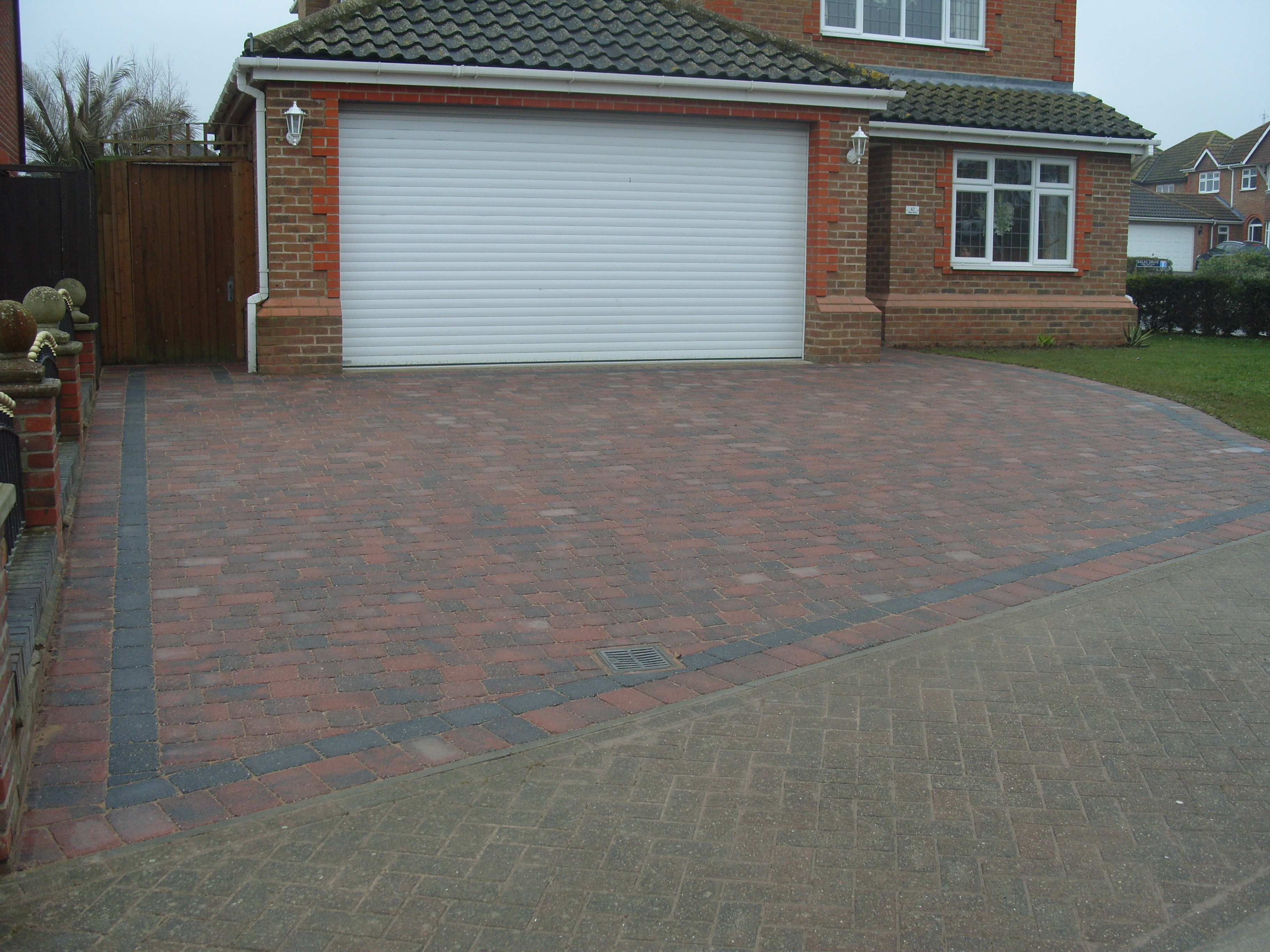 Kent Block Paving
Base Driveways lead the way in Kent Block Paving and specialise in laying the driveway of your dreams at a price that puts a smile on your face.
The choice you make on what type of driveway you are going to have will have an impact on your home for a long time to come, so it is vital that you choose your Kent block paved drivewaydesign, materials and colours very carefully. We can show you a wide range of options and talk through with you the Pros & Cons of each of these options.
The other area you need to think carefully on is Which Kent Block Paving contractor you choose to carry out the work. Base Driveways are proud of our reputation and the work we carry out for our customers – each job is treated with the utmost attention to detail and professional manner in which we carry out our work – you can be confident that choosing Base Driveways for the job is the right decision.
We lay our Block Paved Driveways to the highest spec to ensure years of trouble free use – we use a minimum of 6″ of base stone, 3″ sand, full drainage systems and membranes put in place to suppress weed growth ( not very nice seeing a lawn growing out your driveway – and a real pain to get rid of ) then everything double checked before we commence laying the paving of your choice.
Our professional Kent Block Paving layers will ensure a perfect, level finish giving you a driveway or patio you can be proud of and all this is backed up by  our Base Driveways 2 Year No Nonsense Guarantee.
Be Careful Choosing Your Kent Block Paving Contractor
If you are unfortunate and go with a lesser contractor then you may live to regret it down the line. It's easy for everything to look lovely at the end of the job, but having your driveway look lovely for years to come as well,is what you want. A badly laid block paved driveway will mean money down the drain because you will end up having to pay up again for someone to put things right that should have been done correctly in the first place. We are often called to homes to put right badly laid driveways that have paving that has sunk or become  unlevel or the drainage has been put in incorrectly and the rainwater doesn't run off where it should and ends up against the property causing more problems like damp inside the home.
Let us Quote You For Your Dream Driveway
We're only a phone call away – or complete our online contact form and we'll get back to you to arrange a No Obligation Free Quotation for your driveway.
You don't have to settle for second best or think that you can only afford "Joe Bloggs" the handyman to lay your drive – you will be happily surprised at our pricing and secure in the knowledge that you will get a professional first class job that is fully guaranteed by a long established firm that is approved by Kent Highways, who control all construction of vehicle crossovers in Kent and we are one of only 10 approved contractors for Medway council – such is our pedigree. Be happy you chose us as your Kent Block Paving contractor.